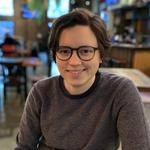 Updated by Danielle Kellogg
As of May 1st, 2021, all apps have been upgraded to the new Builder.
How can I see recent updates made to the new Builder?
You can follow along with the latest release notes, new features, and fixes on our What's New page here.
What will the new Builder change about my Live App and app building experience?
Transitioning to the new Builder adds new functionality to your apps without changing the experience for your Live App users.
While there is an adjustment period from the familiarity of the current Builder, the changes that we've made with the new Builder interface are designed to make building and working with your apps more intuitive.
If you have any feedback along the way please let us know.
Is the new Builder available for Private Server accounts?
All customers on shared infrastructure will be migrated to the new Builder on May 1st, 2021. The new Builder is currently not available for customers on private servers who will be migrated separately at a future date.
Is the new Builder stable?
Yes, the new builder is stable, however (as with most products) we are continuously making updates to add improvements, fix issues, and add new features on a regular basis. Further, our team is dedicated to a rapid release cycle and prioritizing issues that may arise in the new Builder.
You can find a list of release notes here.
How will the new Builder impact my custom code?
The new Builder uses a different page structure to render views in the Live App. You can read more on how custom code will be affected here.
How do you group fields and create multiple columns within a form or details view?
You might be wondering where the group setting is for selecting one, two, or three columns for fields in a view.
In the new builder, multiple columns can be created within a view by dragging a new field into a new column area. You'll see a dark line indicating whether the field will be dropped in an existing column or a new column. This matches the new feature that allows you to now show your views side-by-side on a page.