Getting Started with the New Builder
Getting Started with the New Builder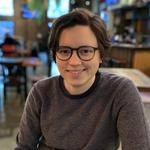 Updated by Danielle Kellogg
What's new in the new Builder?
A lot! The new Builder is packed with new features, improvements and a more intuitive interface. Watch the video below for a quick look at everything that's new:
You can find everything thats new and future updates and features on our What's new page.
How to I get the new Builder?
The new Builder can be enabled from the Knack Dashboard of your account. From the Dashboard click the "Use New Builder" toggle on any app to enable the new Builder on that app.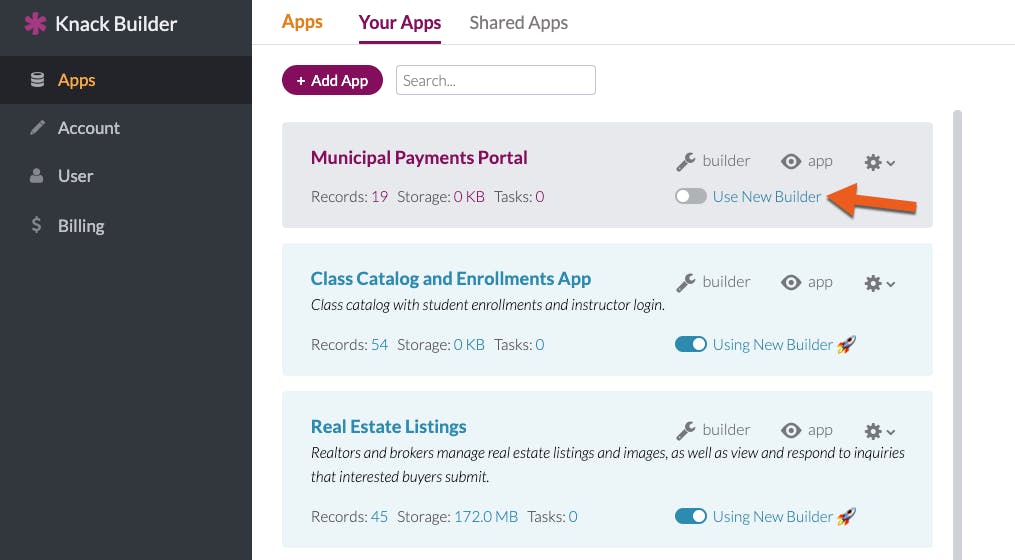 Thats it! Once the toggle is switched your app will now load with the new Builder.
Where can I learn more about the new Builder?
In addition to our What's New page, you can find more here: