Does Knack offer a partner program?
Does Knack offer a partner program?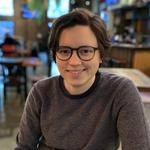 Updated by Danielle Kellogg
We work with quite a few business consultants to help them provide great database solutions for their clients.​
​There are a few different ways you can partner with Knack, depending on how you prefer to work with your customers:​
Option 1
​Establish an account on the Pro plan giving you the ability to develop "white label" apps on behalf of your clients.​
​You would cover the cost of the Pro plan and would be able to charge your users for any services in building or accessing the apps.​
​Your clients could still access these apps at your Knack.com URL or by embedding them on their websites.​
​This is preferable if you want to keep complete control of your customers and handle all billing and support.
Option 2
You can also have each client set up their own Knack account.​
​We would handle all billing (and support if needed), and you could charge for any setup, consultation, or add-on services you provide.​
​By referring clients to become Knack customers you will earn a 25% commission on monthly recurring plan revenue for the lifetime of the account. In order to receive commissions, you'll need to register as an ​Affiliate​​.
Option 3
​If you are interested in working with Knack customers who are looking for additional help, you can apply for the ​Expert Network​​.​
Knack customers can search the Expert Network for experts that are a fit for their project. You would work out any project and payment details with the client once accepted. We simply serve as a medium to connect you.
Other Options
Of course, we're happy to consider any ideas on how we can work together! We value our partners very highly and are certainly open to any suggestions you may have. These are just a few ways we've found that have worked in the past.