Changing Field Types
This article will go over a few details on how you can change your field type to another field type within the Builder.
Fields can be changed from one type to another. Field conversions can be done by clicking on the ellipses button to the right of the field and selecting "Change Field Type":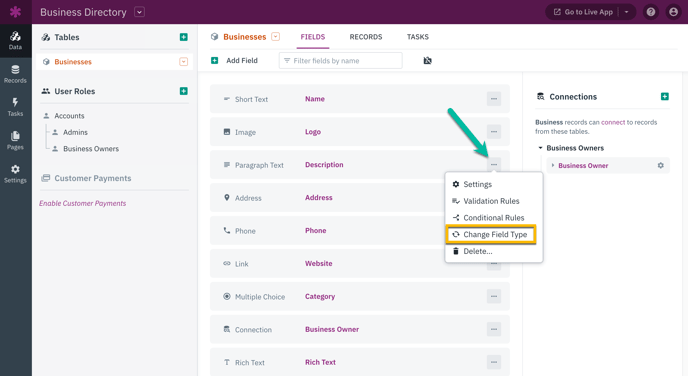 This will open a editor to select the new field type: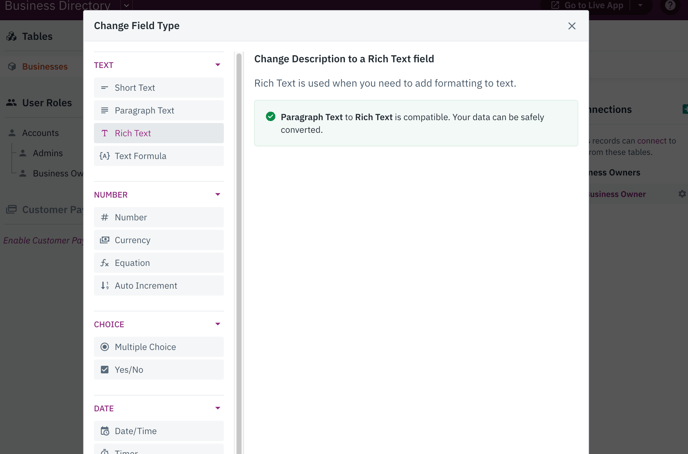 Some field types are not compatible. You will see a message informing you of this if you select a field type that is not, and you will need to select "I understand" to save your changes: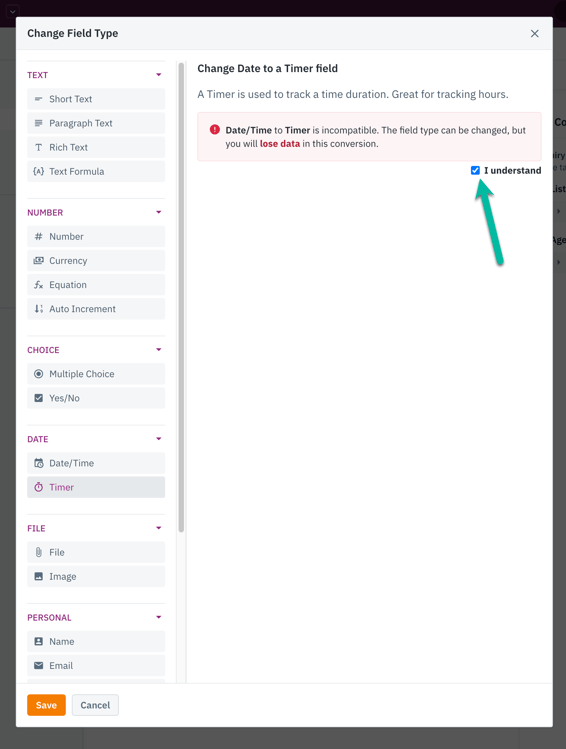 Changing a field to an incompatible field type is not recommended. Doing this could alter the field's data in your records.