How do I white label my app?
How do I white label my app?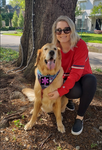 Updated by Lesley
There are a few things you can do to white label your app and to remove mentions of Knack from it.
Remove the "Powered by Knack" From Your Apps
If you're on the Starter plan, you will need to upgrade to our Pro plan or above to remove the "Powered by Knack" link at the bottom of your app's pages.
For more details on our plans, take a look at the Knack pricing page. To update your plan, go to the Plan & Billing: Plans section in your Dashboard: https://dashboard.knack.com/settings/billing.
Embed Your App
If you have your own website, you can embed your app onto your site: Embed Your App. 
The article includes information on embedding with different CMS systems (Wordpress, Squarespace, etc.), HTML requirements, and common embed issues. Be sure to read through the article before embedding your app on your website.
Whitelist Your Email Domain
By whitelisting your email domain, emails sent from your app will come from your domain instead of knack.com. You can submit a request to whitelist your email domain here: Email Domain Whitelist Request.