Script Attack Protection: Protected Areas
Script Attack Protection: Protected Areas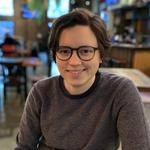 Updated by Danielle Kellogg
The below locations are those where Script Attack Protection is applied (when the protection is enabled). Entering non-whitelisted code into any of these areas will not be stored. These tags and attributes (whitelist) are still allowed in the protected locations below:
Protected Builder Areas
These areas are protected on all apps, regardless of the security setting.
Account

Object

Field

Name
Default Values
Formatting

Page (scene)

View

Name
Title
Description
Label
"Reload Form" text
"Submit" button text
"No Data" text
Links
Groups
Columns
Field inputs
 The following areas are protected when this setting is enabled:
All field values
On import, all imported field values
Rich Text views continue to allow scripts when this setting is enabled.