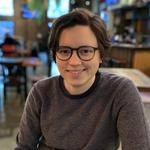 Updated by Danielle Kellogg
​The security of your data is of the utmost importance to us.​
​To ensure your data is secure at all times, all data is encrypted at rest as well as in transit. This means even if someone were able to access the data through an attack of some sort, it is indecipherable.​
​Additionally, we use the highest security options available via Amazon Web Services. AWS is considered an ​industry leader​ in cloud services and is trusted by organizations like DOW Jones, Pfizer, and the CDC.​
​Finally, secure user access is a feature we recommend using on all apps. This prevents open access to data and requires users to authenticate to access restricted areas of the application.​
​For more information on Knack's security and the steps we take to ensure your data is secure at all times, please take a look here: ​Security and Infrastructure​​.​
​You can also read about our ​Builder Security Settings​ and our available ​Live App Security Settings​​.