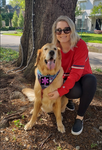 Updated by Lesley
Now that you've got the basics down, explore these other great ways you can add additional functionality to build a custom database solution that fits your exact needs.
Workflow
Using features like form rules, custom emails and more, you can set up workflows that run your business, including:
Notifications & Reminders
Scheduled Tasks
Status Indicators
Approvals & Life Cycles
Roles & Permissions
Learn more about the different workflows you can build in Knack with our Workflow guide.  
Reporting
With Knack's reporting features you can turn you data into real-time insights displayed on:
Grids
Pivot tables
Pie charts
Line charts
Bar charts
Area charts
Learn more about the different reporting options you can create with our Reporting & Dashboards guide. 
E-Commerce
Using Knack's E-Commerce feature you can accept payments, store charge information, and calculate charge amounts from your records. You can create a custom payment app for:
Customer Invoices
Purchase Orders
Online Donations
Event Tickets
Learn more about different ways you can use E-Commerce in your app with our E-Commerce & Payments guide. 
Custom Design
Upload your logo, embed your app on your website, or add in custom CSS to completely control the look and feel of your app, including customizations to your:
Font Types
Colors
Layouts
Images
To find out more about customizing the style of your app, see this page. 
You can read more on embedding your app here.
Integrate with Other Services
Zapier and Integromat make it easy to extend the capabilities of your Knack app by connecting it to hundreds of other services, including:
Dropbox
Google Drive
Mailchimp
Formstack Documents
And many more
Further you can integrate with Formstack Documents which allows you to automatically generate documents like PDFs using records from your app. Read more on using Formstack Documents here.
Developers
Using the Knack API, Javascript and CSS, developers can customize virtually every aspect of your application. You can:
Update your records, connect your data and access your users
Add event driven actions and custom views
Control every design aspect of your app
Read more about using custom code with your app in our Developer Documentation.  
Knack Expert Network
Need some help building or customizing your app? Or maybe you need some Knack coaching? We have a group of vetted Knack experts who are available to assist you in designing and building your application. Search Knack experts and receive estimates from Knack builders based on your project requirements.
To submit your project, check out our Expert Network
If you're ready to jump in and start building your app, check out our Builder Guide or Learn More about specific topics.